Systems for Cleaning and Maintenance
Largest inventory in Europe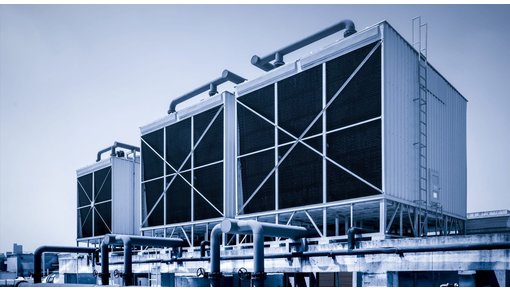 Cooling Towers
Goodway Benelux supplies systems for cleaning and maintaining open and closed cooling towers. With this equipment it is possible to clean various components of cooling towers, or the entire cooling installation.
Cleaning of cooling towers
Goodway Benelux offers cleaning and maintenance equipment for different types of cooling towers. Some examples of this are:
Open loop cooling towers (cross flow and counter flow)
Closed loop cooling towers (fluid coolers and evaporative condensers)
Cleaning devices are available for every type of cooling tower and its components. These have been specifically developed to be able to work quickly, easily and safely. For cleaning closed loop cooling towers and evaporative condensers, Goodway Benelux offers a chemical cleaning agent that can be added to the cold water basin. This makes it possible to clean the outside of the tube bundle with little to no downtime.
Custom advice
Some installations can be more complex than others. In such cases it is always possible to consult the experts of Goodway Benelux. They are happy to help you with certain issues and can also give advice. Please contact our customer service for more information.
Systems for Cleaning and Maintenance
Largest inventory in Europe