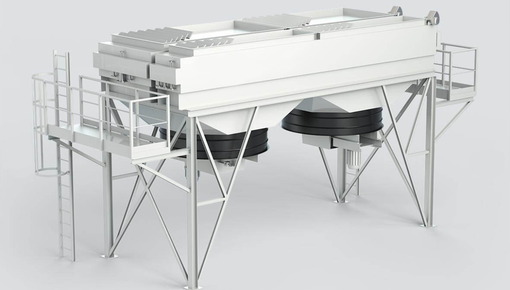 Air Fin Coolers
Air Fin Coolers require correct and specific maintenance in order to maintain optimum efficiency. With the BFP System you can quickly and effectively clean these pipes both internally and externally. On various methods.
Read more
Air Fin Coolers Cleaning
Internal and external tube cleaning of air fin coolers is possible with the BFP system. With this system you can shoot special projectiles through the pipes to clean them internally. It is also possible (with a small modification) to clean the outside of the pipes.
Because you can clean everything with 1 system, the work is simplified. Next to that you work with a low pressure method, which offers a lot of flow. Because of this the cleaning will not only be safer, but also better.
For more information please contact our cleaning experts.
You can do that, by visiting this webpage.