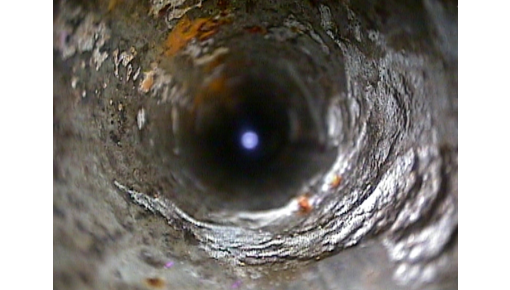 Inspection Cameras
It is important to inspect tubes before, during or after tube cleaning activities of, for example, a heat exchanger. This way you can easily and quickly get a picture of leakages, residual deposits and much more.
Inspection of Tubes
Internal tube cleaning of, for example, heat exchangers, water-cooled chillers and other cooling systems can have a major impact on the efficiency of the installation. By performing a proper inspection before, during and/or after cleaning, it is possible to better assess the situation and select the right cleaning equipment. This allows you to start the job with the right equipment, straight away. Furthermore, it is possible to collect data on the results before and after the cleaning.
More insight/data
It can be very helpful to get a good idea of the expected contamination in a tube bundle. Maybe there are even leakages in the tubes. All of this information is very crucial to making the right decisions regarding cleaning.
Increased efficiency
Because you can inspect immediately after cleaning, it is also possible to immediately evaluate the cleaning result. If it is not sufficient, you know that the installation will not function optimally. This data is important because it shows that an alternative cleaning is required to achieve the right/optimal result. An example is to implement a mechanical cleaning after e.g. a high pressure or projectile cleaning. In this way you can structurally increase the efficiency after cleaning.
Customer Service
If you need further assistance, please contact our customer service to discuss the possibilities and options. You can of course always chat with our employees by starting the chat function at the bottom right of your screen!