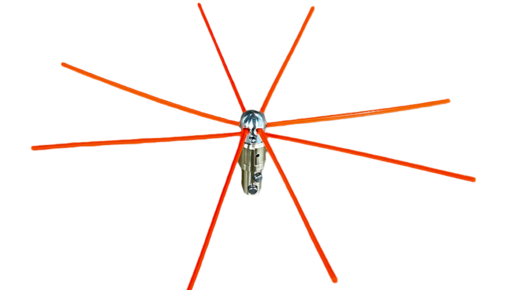 Cleaning Brushes
Spider brushes are special oversized brushes used to scrape deposits off the tube wall. Available in nylon and stainless steel material to remove different types of deposits.
Read more
Frequently Asked Questions

1. What is the difference between nylon and stainless steel spider brushes?
Both types of brushes are used for other applications. The nylon brushes are mainly used for removing soft (dry) deposits in production- and transport pipes within the food industry. The stainless steel brushes are usually utilized in heavy industries to remove hard deposits, such as: rust and corrosion.
2. Are the nylon brushes food-grade?
The nylon spider brushes are made of non-food-grade materials. Nevertheless, these types of brushes are often used in factories where food products are made. This is because the brushes are often used to clean extraction/vacuum pipes, where any possible loosened materials cannot come into contact with the food products.
3. Can the brushes damage or scratch the pipes?
The nylon brushes will not scratch or damage the pipe. The stainless steel brushes can do this, it is therefore always recommended to thoroughly evaluate the situation before cleaning. Usually the situation is so bad that the stainless steel brushes are the only solution to remove the deposits, any scratches are then taken for granted. Please note that the stainless steel brushes can generate sparks, so it is not recommended to use them in EX zones.