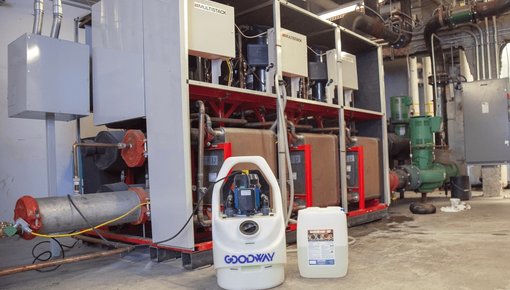 Modular Chillers
Goodway Benelux supplies flushing pumps and cleaning agents for chemical cleaning and maintenance of modular chillers of various manufacturers using the CIP (clean-in-place) procedure.
Read more
Cleaning of modular chillers
Goodway Benelux supplies flushing pumps and cleaning agent for cleaning and maintaining (among other things) brazed plate heat exchangers in modular chillers. This cleaning method is based on the CIP (clean-in-place) procedure, whereby the installation needs to be dismantled as little as possible. The cleaning systems from Goodway Benelux can be used for various types of installations from well-known manufacturers, such as: Multistack, TRANE, SWEP, and more.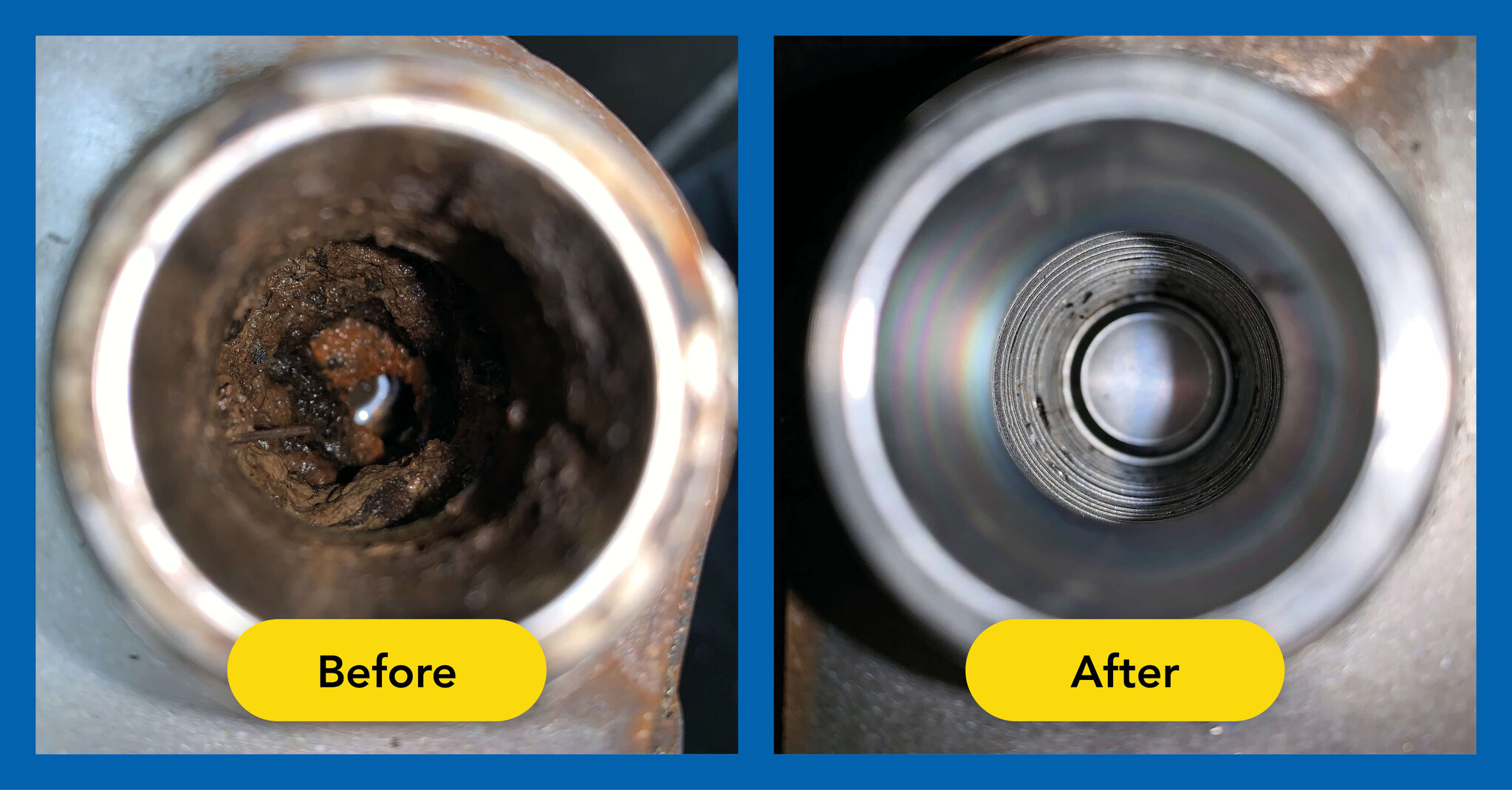 Cleaning-in-place (CIP)
Over time, even brazed plate heat exchangers will become fouled with limescale and microbiological deposits. It is important to keep the heat exchangers clean to maintain optimum performance and avoid malfunctions. Since brazed type plate heat exchangers cannot be dismantled, it is only possible to clean them by means of a circulation process. Read this blog for more information about cleaning-in-place.
A flushing pump is connected by means of 2 hoses (bottom and top). After testing the circulation, a chemical cleaner can be inserted into the closed loop cleaning process. As the product comes in contact with the deposits, they are dissolved into a liquid suspension. Upon completion of the cleaning the used solution is freely flushed from the system along with the dissolved deposits leaving no residual solution. The main advantages of a CIP can be found below.