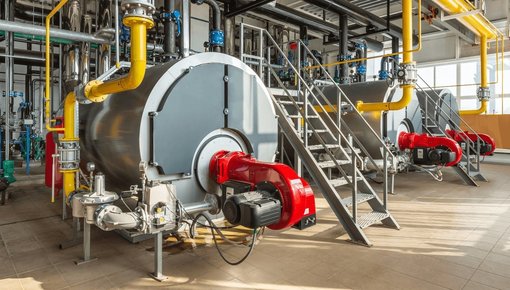 Fire Tube Boilers
Goodway Benelux supplies flushing pumps and cleaning agent for chemical cleaning and descaling of the outer side of the fire tubes of fire tube boilers.
Read more
Cleaning the outer side of fire tubes
Most fire tube boilers are connected to a water treatment to prevent deposit buildup on the outer side of the fire tubes, such as limescale. However, it is possible that the water treatment does not function correctly or that for whatever reason limescale forms on the outer side of the fire tubes. In that case, the deposit must be removed in order to keep the heat transfer and thus the efficiency at an optimal level. A thin layer of limescale can already have a detrimental effect on the heat transfer.
Scalebreak-MP
To correctly and safely remove limescale and other types of deposits, Goodway Benelux offers a biodegradable cleaning agent: Scalebreak-MP. The unique formula quickly and effectively removes deposits without damaging the tube material. In addition, Goodway Benelux supplies flushing systems to circulate the cleaning agent (descaler) over the tubes, which are effective up to a volume of up to 3600 liters (GDS-100). Everything above that will have to be flushed with a more powerful flushing system or an existing installation.