Carbon Steel Super Scrubbers
|
Carbon Steel Super Scrubbers are one of the most advanced tube cleaning projectiles available. These projectiles are specifically designed to remove hard deposits from tube bundles.
Information
Removing hard deposits with special projectiles
Goodway Carbon Steel Super Scrubbers are one of the most advanced projectiles available. These special type of projectiles are used to remove medium-hard to hard-type deposits from tube bundles. Think of heavy pollution such as lime scale, mussels, barnacles, etc.
Also known as SSMs, these projectiles have high tensile strength carbon steel scraping blades. Each projectile features a patented force adjustment, preset by the factory, to match both, the type of deposit and the tube material. As a result, when produced, these projectiles are the perfect match for your cleaning/maintenance job.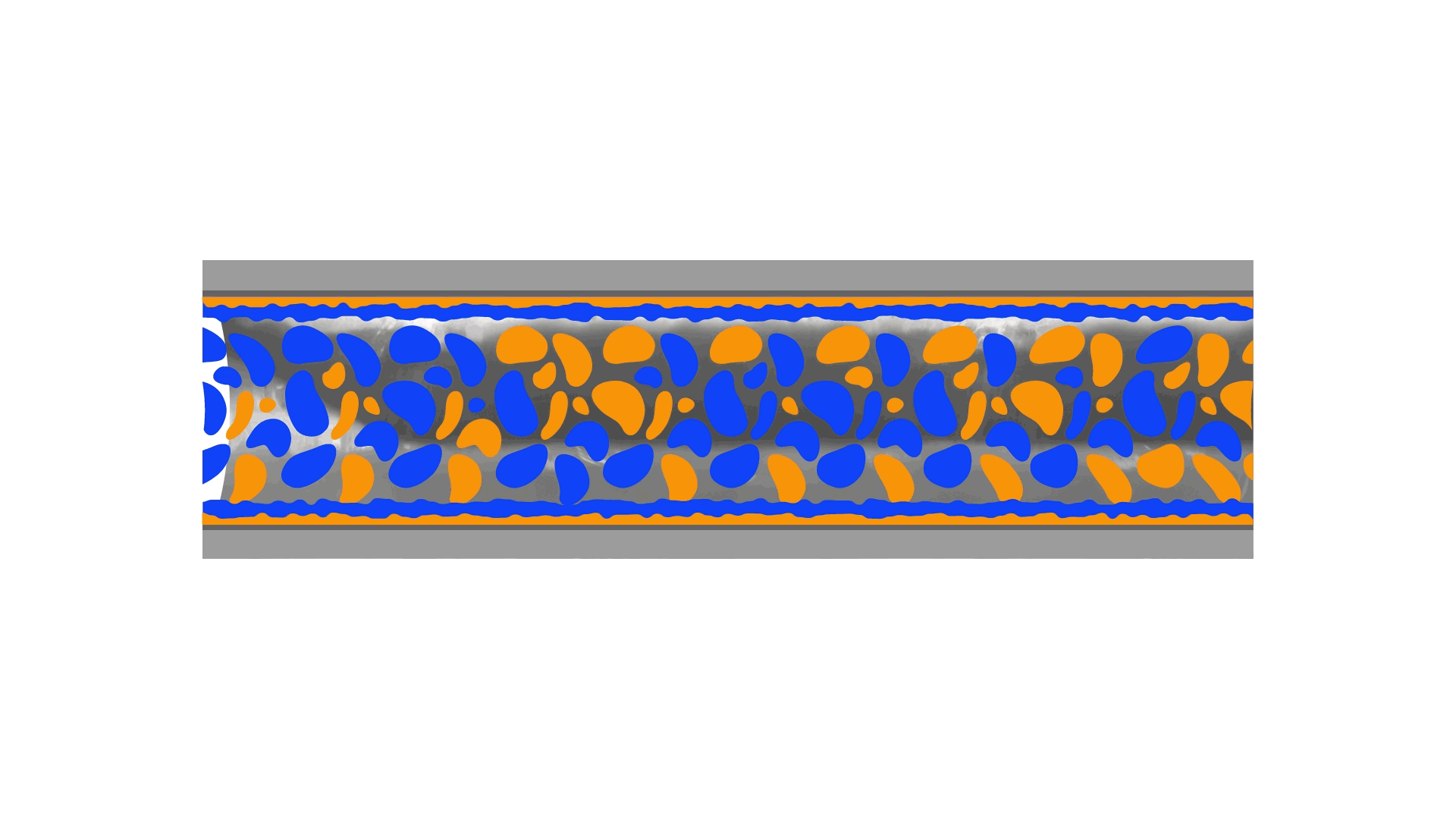 Usability
Carbon steel super scrubbers are heavy-duty type projectiles that require a lot of force to be fired through the tubes. Therefore it is only possible to shoot these projectiles with the BFP Big Shot system. Super scrubbers are used for medium to hard types of deposits, such as:
Shells
Barnacles
Calcium
Limescale
Various other hard deposits
These types of projectiles can be used in almost any industry. Common industries are for example: Petrochemical, oil & gas and power plants.
Caution: Super scrubber projectiles will not be effective for tube bundles with extremely hard deposits, where ultra high pressure cleaning (2500+ bar) is required. These projectiles can be utilized here as a 2nd cleaning, if there are still some deposits left after the initial high pressure cleaning.
Specifications Carbon Steel Super Scrubbers

| | |
| --- | --- |
| Range tube inner diameter: | Approx. 10,50 - 30,0 millimeter |
| Material of the projectile: | Carbon Steel |
| Compatibility propulsion systems: | Only the BFP Big Shot |
| Reusability: | 7-10 times depending on various factors |
| Coding: | Product code on the projectile |

Advantages of projectile tube cleaning
Cleaning and maintenance with projectiles can offer many advantages over traditional methods. Take a look at the biggest advantages below:
Speed. Time saving in projectile cleaning is the biggest advantage. Tubes can be shot through with projectiles within seconds, regardless of their length. With 2 operators you can clean approximately 750/1000 tubes per hour depending on the right conditions. That's faster than any method available. Projectile tube cleaning allows for an overal shorter downtime.
Cost reduction. Projectiles are relatively inexpensive and can be reused, so the cost per cleaning is much less than, for example, with high pressure. In addition, the risk of damage to the tubes is virtually nil. This excludes future costs for replacement or repair.
Safety. Projectiles are shot at low pressure. This is not only safer for the operators, but also for the system itself. Tubes are not exposed to high pressures internally, as with high pressure cleaning.
Water consumption. Projectiles are shot through the tubes within seconds. The actual water consumption per tube being cleaned is therefore very low compared to alternative cleaning methods.
Expert advice
Goodway carbon steel super scrubbers are custom built based on specified tube internal diameter, expected deposit and various other factors. It is therefore important to make good preparations before utilizing these types of projectiles. The experts at Goodway Benelux are happy to assist. They can quickly indicate which type of projectile is suitable for your job and what the delivery time is. Common sizes are also kept in stock for faster delivery. times
Click on this link to get in touch with our customer service.
Reviews
average of 0 review(s)
No reviews found
Read or write a review