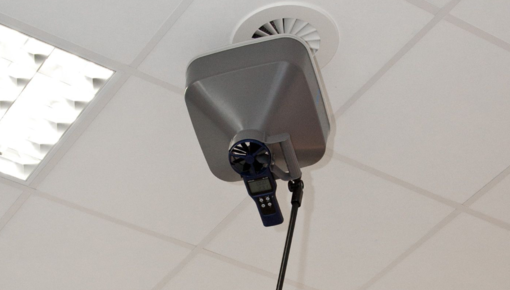 Air Measurement
Special equipment for performing measurements on air ducts. Think of air speed, temperature, total flow and more within the air ducts.
Read more
Air measurement of air ducts
Here you will find various equipment for measuring air ducts. The measurements can differ from measuring the air velocity in m/s to the complete flow in m3/h. In addition, various accessories are available to be able to reach high air duct openings.
What can you measure?
There are 2 devices available, the FA 410 and Fa 430. Below you can find the specifications of the devices:
FA 410: has the ability to measure wind speed, volume flow measurements and temperature.
FA 430: All of the above + it is also possible to measure air quality. For example, the CO2 level can be measured (0 - 9999 ppm), the relative humidity, the dew point, and the wet bulb temperature.