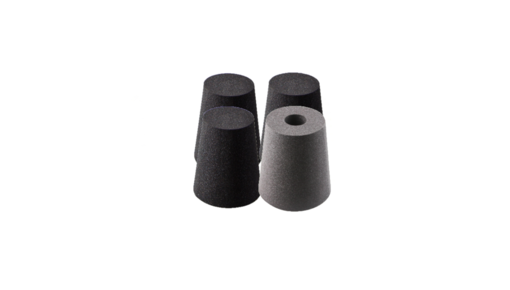 Temporary Sealing
Sealing is very important during the air duct cleaning process. By sealing the openings within the duct, you prevent dust nuisance. Furthermore, you ensure that the air flow remains optimal.
Why sealing?
During the cleaning of air ducts you always have an open piece where you go in with the brush. Another open piece serves as an opening for the vacuum cleaner to remove the loosened dust.
In order to be able to clean and aspirate optimally, all other openings should be closed. This is for 2 reasons:
1. When all the open pieces are closed, no more loose dust can fall out. This prevents extra pollution from leaving the duct. Which also saves cleaning up work.
2. By closing everything, you ensure that no false air is sucked through the fan. This keeps the air flow concentrated towards the brush tip and ensures that you get the most out of your fan.
What kind of seal?
Most houses have channels with openings between 110 and 150 millimetres. Sometimes these can also be larger or smaller. Simply choose the right foam cap that can have the range. To create maximum sealing, we recommend a closed cap.
It can be useful to take an extra cap with an opening of 40 millimetres in it. You can then use this to, for example, run the cleaning hose through, such as an ecoflex shaft.
See also here the combi deal advised by us, where you can immediately buy a nice and well composed package. This consists of several closed caps and an open cap.
Foam caps or sealed balloons?
In principle, both products serve the same purpose. Both should block an air flow when cleaning air ducts. The biggest advantages and disadvantages of the products:
Advantages Foam caps:
- Very cheap
- Work always
- Very easy
- Perfect for fast work
Disadvantages Foam caps:
- Faster damaged and broken
- Only suitable for round ducts
Advantages Sealed balloons:
- Suitable for all types of channels (round, square, etc.)
- Good quality and therefore very durable
- Last longer in general
- Can be used up to large diameters
- Perfect for professional companies
Disadvantages Sealed balloons:
- More expensive than foam caps
- More difficult to use because you have to inflate them
Personal assistance
You're not getting out, are you? Then use our live experts on the chat at the bottom right. They will be happy to help you choose a set based on your preferences and activities.
Or call us directly through the contact form.